WTIC's Pet Talk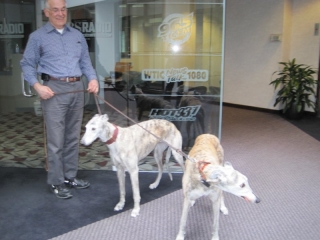 Laurie Fass is featured on WTIC's (1080 AM) Saturday afternoon programming from 1-2PM. Pet Talk alternates between Laurie, to answer behavior questions, and veterinarians to answer health issues. This time slot also frequently broadcasts sports programming.
(*ALL PROGRAM DATES ARE SUBJECT TO CHANGE BASED ON UCONN AND RED SOX SPORTS PROGRAMMING)
A schedule of upcoming show times for Laurie is listed below. You can listen to podcast versions of the most recent shows here.
You can also click here for older shows from 2019-2020.
The show is streaming live online so if you would like to tune in, and you are outside of the broadcast range, you may do so by clicking here.
Anyone interested in calling in to the program is advised to call in early at :
(860) 522-WTIC or 1-800-966-WTIC or *WTIC if you have wireless service.
WTIC = 9842
Upcoming Pet Talk shows with Laurie Fass:

August 5
September 2
September 16
September 23

All dates subject to last minute cancellation due to sports programming.